Marks & Spencer
About this store and opening times
Build up your defence this AW at M&S
Add an extra helping of fruit and veg simply and deliciously with M&S's range of super smoothies. Discover vitamin-enriched flavours to suit every taste bud including zesty orange, lemon, ginger and linseed, and sweet pomegranate, beetroot, blackcurrant and goji berries.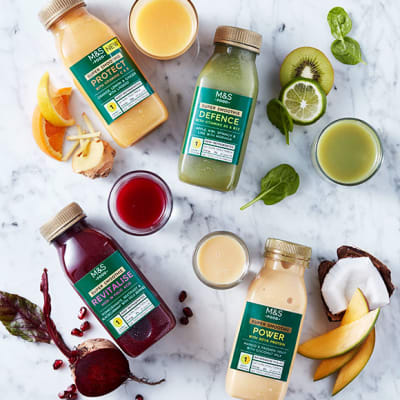 More Marks & Spencer Offers
Little Shop 2 at M&S

Marks & Spencer
Exciting news! Little Shop 2 returns to M&S, with 25 new collectables to collect when you spend £20 or more in-store!
Find out more